In the bustling city of Bangalore, where innovation and professionalism thrive, having a reliable source for office stationery supplies is essential for businesses to function seamlessly. A well-stocked office boosts productivity and creates a conducive work environment. If you're looking for top-notch office stationery suppliers in Bangalore, you're in the right place. AVM Enterprises proudly stands out as the best supplier in the city. In this comprehensive guide, we'll introduce you to the top 10 office stationery supplies and showcase why we are the preferred choice for businesses in Bangalore.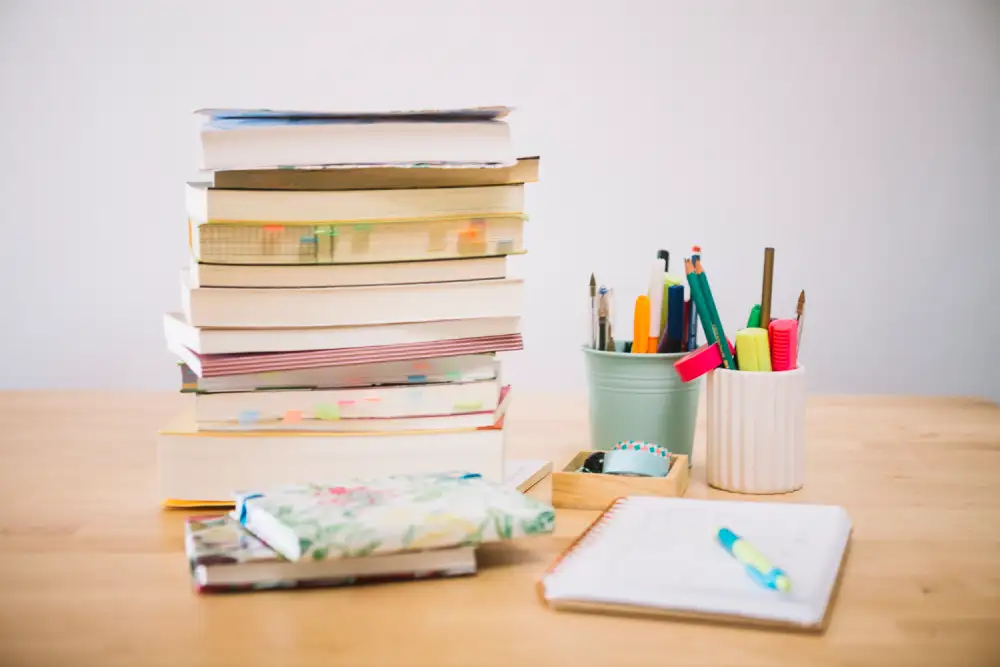 Comprehensive Range of Office Stationery
At AVM Enterprises, we understand that every business has unique stationery requirements. That's why we offer a comprehensive range of office stationery suppliers to cater to the diverse needs of our customers. We have everything from pens, paper, and notebooks to specialized items such as whiteboards, markers, and office furniture. You can rely on us as your one-stop shop for office stationery needs.
Quality and Reliability
Quality is our top priority. We source our stationery products from reputable manufacturers to ensure you receive the best. Whether it's high-quality paper that doesn't bleed or ergonomic office chairs designed for comfort during long working hours, we ensure that every product we supply meets the highest standards of quality and reliability.
Competitive Pricing
We understand that cost-effectiveness is crucial for businesses. That's why we offer competitive pricing on all our office stationery supplies. We believe in providing value for money, allowing you to get the best quality products without breaking the bank. Our pricing is transparent, and there are no hidden costs, making it easier to budget your office expenses.
AVM Enterprises: Your Trusted Office Stationery Supplier in Bangalore
Regarding office stationery suppliers in Bangalore, AVM Enterprises is a name that resonates with reliability and quality. With years of experience catering to the diverse needs of businesses in the city, we have earned the trust of countless satisfied customers. Our commitment to delivering top-notch stationery products, exceptional customer service, and competitive pricing has made us the preferred choice for businesses across Bangalore.
Timely Delivery
AVM Enterprises recognizes the importance of timely delivery. Our well-organized logistics system ensures your office stationery supplies reach you when needed. Whether you have an urgent order or require regular deliveries, we've got you covered.
Eco-Friendly Options
As responsible citizens of Bangalore, we also care about the environment. We offer a range of eco-friendly office stationery options, including recycled paper products and sustainable office supplies. By choosing these products, you contribute to a greener planet and showcase your commitment to sustainability to your clients and employees.
Personalized Service
One of the reasons why we stand out as the best office stationery supplier in Bangalore is our personalized service. Whether you're a small startup or a large corporation, our dedicated team is here to assist you in finding the right stationery solutions for your business.
Customer Satisfaction
Our commitment to customer satisfaction is unwavering. We take pride in the positive feedback and long-lasting relationships we've built with our clients. When you choose AVM Enterprises as your office stationery supplier, you can expect a seamless and hassle-free experience from start to finish.
Bangalore: The Silicon Valley of India
Bangalore, often called the Silicon Valley of India, is known for its vibrant business ecosystem and technological advancements. It's a city where innovation and professionalism are at the forefront of every industry. As office stationery suppliers in Bangalore, we understand the unique needs of businesses operating in this dynamic environment.
Diverse Product Catalog
We take pride in our extensive and diverse product catalogue at AVM Enterprises. Our commitment to serving as the top office stationery supplier in Bangalore extends beyond the basics. We offer a wide range of stationery items that cater to various business needs. Whether you're looking for high-quality printer cartridges, durable filing cabinets, or ergonomic office chairs, we have it all in our catalogue. With AVM Enterprises, you won't have to search elsewhere for office supplies.
Customized Stationery Solutions
Every business is unique, and their stationery requirements can vary significantly. That's why we go the extra mile to provide customized stationery solutions. If you have specific preferences, branding requirements, or unique stationery needs, our team will work closely to create tailor-made solutions that align perfectly with your business goals. Your stationery should reflect your brand's identity, and we will make it happen.
Nationwide Reach
While our headquarters are in Hyderabad, we have expanded our reach over the past two decades to serve customers across India. Our well-established sales and distribution network covers every corner of the country. Regardless of your business in India, AVM Enterprises can efficiently deliver office stationery supplies to your doorstep. We take pride in being a trusted name from north to south and east to west.
Quality Assurance
Our commitment to quality continues beyond the products themselves. We have stringent quality assurance measures to ensure every product leaving our warehouse meets our high standards. From product inspection to packaging, we pay attention to every detail. This dedication to quality is a testament to our ISO 9001-2015 certification and reinforces our position as a top-tier office stationery supplier.
Cost-Efficiency and Budget-Friendly Options
We understand the importance of managing your office expenses effectively. Our commitment to competitive pricing extends to providing budget-friendly options for our customers. Whether you are a small startup looking to optimize costs or a large corporation managing a substantial budget, we have cost-efficient stationery solutions to accommodate your needs without compromising quality.
Keeping Pace with Technological Advancements
Bangalore's reputation as the Silicon Valley of India means businesses here are at the forefront of technological advancements. At AVM Enterprises, we recognize the ever-evolving nature of office technology. That's why we offer the latest office automation and tech-related stationery supplies. From state-of-the-art conference room equipment to cutting-edge digital notepads, we ensure your office stays ahead in the tech game.
Sustainability and Green Practices
As responsible citizens, we are committed to sustainability and eco-friendly practices. Our eco-conscious customers appreciate our range of green stationery options. We provide recycled paper, biodegradable office supplies, and energy-efficient office equipment. These sustainable options benefit the environment and align your business with eco-friendly practices.
Supporting Bangalore's Business Ecosystem
Bangalore's business ecosystem is unique, driven by innovation and a dynamic entrepreneurial spirit. As office stationery suppliers in Bangalore, we take pride in being a part of this thriving community. Our mission is to supply stationery and contribute to the growth and success of businesses in Bangalore. When you choose AVM Enterprises, you support a local business that understands the pulse of this vibrant city.
Conclusion
In a city as dynamic as Bangalore, having a reliable office stationery supplier is crucial for the smooth functioning of your business. AVM Enterprises is the best choice for office stationery supplies in Bangalore, offering a comprehensive range of products, uncompromising quality, competitive pricing, and exceptional customer service. We take pride in being a part of Bangalore's thriving business community and supporting the growth and success of businesses across the city. Our commitment to delivering top-notch office stationery solutions is unwavering, and we look forward to serving you and exceeding your expectations.
Make the smart choice for your business. Choose AVM Enterprises as your trusted office stationery supplier in Bangalore and experience the difference that quality, reliability, and personalized service can make. Contact us today to discuss your office stationery needs, and let us be your partner in success in the vibrant city of Bangalore. With AVM Enterprises, your office stationery needs are in safe hands. Your satisfaction is our priority, and we look forward to serving you in Bangalore, the city of innovation and growth.